Satellite Uplinking & Broadcasting
Streaming Media Live utilizes distribution solutions to ensure delivery of our client's media anywhere in the world, while meeting unique transmission needs and diverse technical requirements. We offer multiple platforms from our global Teleports. Our long-standing relationships with multiple leading satellite communications providers allow us to deliver the most cost-competitive transmission options to our clients.
Streaming Media Live satellite services include:
Award-winning Teleports

North American, Latin American and Asian satellite platforms

Extensive fiber network

Full-time and occasional-use services

24/7/365 booking, operations and engineering


Satellite space segment
Satellite Broadcasting Equipment Details (PDF)
Live Video Streaming & Encoding
Streaming Media Live specializes in producing broadcast-quality events at a fraction of the cost of traditional video production. Our clients range from non-profits to Fortune 500s—so we know how to create an effective, cost-friendly package that's right for you.
Our live streaming services include everything you need to have a successful event. We can help you develop a custom landing page, coordinate onsite A/V and IT staff, and provide friendly, experienced crew to produce your broadcast.
Whether you're an educational institution, a live events venue, or an enterprise company with nationwide offices, our live streamed video productions can deliver impactful broadcasts to a global audience. Connect your live creative content to the world in real-time!
Temporary Internet Bandwidth
When you need temporary Internet access for special events, meetings, conferences and short-term projects, Streaming Media Live offers temporary bandwidth solutions for every application and budget. As your temporary bandwidth provider, we will help you evaluate each bandwidth option, taking into account speed, reliability, and cost to determine the best short term bandwidth solution that will fit your needs.
Temporary Internet Bandwidth Features include:
National sales, service and support

Monthly rental options

Bandwidth available from 5 mbps up to 100 mbps (call or email for details)

Self-contained, portable with power


Deploy antime, anywhere—in minutes

Independent of Mobile carriers & networks

Wired & wireless WiFi options

Great for VoIP, credit card processing, social media, file transfers and more.
Temproary Internet Bandwidth (PDF)
Portable Wireless Internet (PDF)
Multi-Camera Video Production
Streaming Media Live brings you the highest quality video production in town, from Sony Broadcast Cameras, HD Flypack equipment with multi input switchers, graphics, digital audio…and so much more. We have the right equipment for any job—big or small.
In addition to our top-of-the-line equipment, we provide highly trained, skilled videographers who work onsite to professionally produce, shoot, and capture content—providing our clients with outstanding video production. Our Technical Team can work as a Project Manager, join forces with your AV Staff, or provide turnkey key video solutions for you.
HD Flypack Production System (PDF)
High Speed Broadband
Dedicated High Speed Internet is now available for your Corporate Event or Festival. Our Portable High Speed Internet system uses Ka Band and Ku Band Technology and can offer downloads speeds up to 100 MB/s. Reliable High Speed WiFi Service can now be offered in remote areas for Small and Large Venue Festivals. It can also be used at Convention Centers and Hotels, offering dedicated service that is not shared by the local venue. The system operates on external power or can be used up to 50 Hours continuously on its Internal batteries. Wireless or Wired Connections are Available.
Disaster Recovery
When disaster strikes, access to reliable communications is crucial to the efforts of relief operations. Quick response translates into lives saved. When terrestrial communications are unavailable, damaged, or overloaded, satellite communications can provide a lifeline for resources deployed on the front lines of public safety and emergency preparedness. 
Our Emergency Management solutions allow fast, effective response to emergency situations with a convenient portable solution that allows you to establish an uplink at a moment's notice. You get full connectivity so that emergency response teams can have 100% reliable communications no matter where they are located.
Emergency Backup Communications (PDF)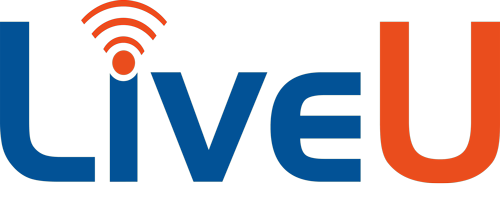 We now have LiveU 800 Units
available for your next project!
End-to-end remote production
The LU800 enables complex remote productions (REMI), allowing you to send up to four fully framesynced feeds in high resolution (1080p50/60, 10-bit HDR) from a single unit to any remote production center – physical or cloud-based. This allows you to reduce costs and have minimal staff on-site, critical with today's social distancing guidelines.
This is huge for broadcasting live video out in the field. In large event spaces where data is congested, it's much easier to successfully deliver HEVC video thanks to the lower bandwidth requirements. At the same time, this reduces the amount of 4G/LTE data needed to stream, saving significantly more money on live streaming operations.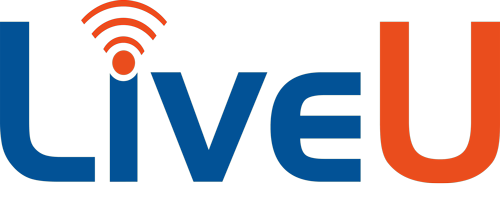 Premier Bonded Cellular Solution (PDF)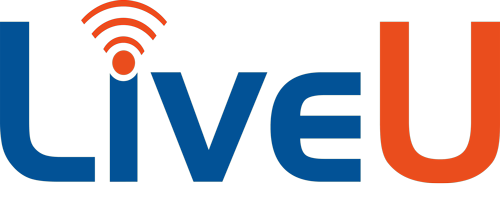 LU4000 HD Bonded Video Decoder (PDF)
Satellite vs. Cellular Network Bonding FAQ
Live Event Production
With the power of live video broadcasting, the invitation list of each event has endless reach and potential. Why be limited to the physical confines of a location? Give people the chance to experience events from around the globe with our Live video streaming platform. Our LIVE broadcasting platform enables global mass coordinated viewing of any event for a truly social experience, where everybody is watching the same thing at the same time…in real time.
Produce marketing events like conferences, tradeshows, and other physical events, creating a real life experience for your sponsors and attendees—all from the comfort of your home or office!
Technical Operations Center
Streaming Media Live has the ability to ingest live feeds from Satellite, LiveU, SRT, and many other live feeds and redistribute/transmit to any destination.
For those extreme remote locations, our facility carries dual Datum Satellite Modems with Carrier-in-Carrier—up to 64Apsk and 100 Mbps data rate—and Novelsat NS3 Satellite Modems for backup. All on Gig Fiber with 4 Static IP Addresses and redundant Gig fiber backup and Starlink Failover.